History
In the early 1970's seeking to escape from the noise, violence, pollution and general mediocrity pervading the cities of Turtle Island, a few hundred hippies aspiring to be part of something more meaningful migrated from urban America and settled in southern middle Tennessee . Those who came south to live on 'The Farm' in those days found sanctuary, work and community. For some, it was akin to a monastery.
After a decade of collective living and trying to raise families, with forays into relief and development work, we grew so huge (1500) and mismanaged that the spirit fragmented and we slowly drifted apart. The early eighties saw a mass exodus. I took my family and moved northeast for a few years, did some volunteer work in Jamaica before resettling in Tennessee in 1988. Fringe elements of the old community would still attend group meditations and sweat-lodge ceremonoes. Full moon drummings began happening regularly, and many nights were spent in a work circle which met in a tipi. This was a period of intense personal consideration, a time for critical re-evaluation of the nature of our business together. By the fall of 1989, our group had gathered enough information to begin interacting as a proto-sangha. Synchronously,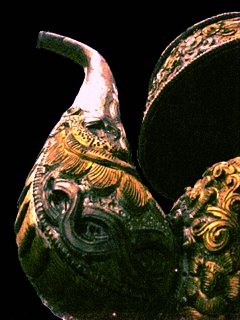 it was at this point that we were graced with an opportunity to meet two extraordinary beings; Khenchen Palden Sherab Rinpoche and his brother Khentrul Tsewang Dongyal Rinpoche.
Over the years, the sangha has taken many different forms and come together in various contexts, quite often as friends and neighbors helping each other with errands, babysitting, homeschooling, as well as meeting a few times a month to meditate, chant, study and work on group projects. We have also explored the rivers and trails on the Cumberland Plateau, as well as making regular pilgrimages to the canyons and peaks of the American southwest.
Basically, Turtle Hill Sangha is a small group of friends committed to learning to live together with some grace and intelligence while following the teachings of the Buddha and his spiritual children. In creating this website, we are attempting to share a little of the energy generated by our practices, projects, interests and visions.
We hope you find something here of value.



-Shi
---